Officers
Chairman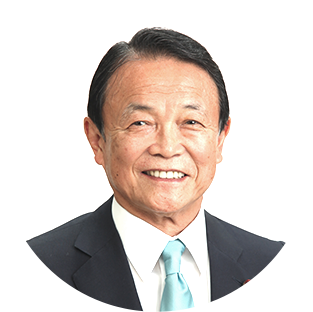 ASO Taro
Born on September 20, 1940. Graduated from Gakushuin University, Faculty of Political Science and Economics. He served as Prime Minister from 2008 to 2009. He served as Deputy Prime Minister and Minister of Finance, Minister of State for Special Missions. In 2003 he was Minister of Internal Affairs and Communications, and Minister of Foreign Affairs in 2005. In 2021, he became Vice President of the Liberal Democratic Party and Chairman of Nakasone Peace Institute.
Vice Chairman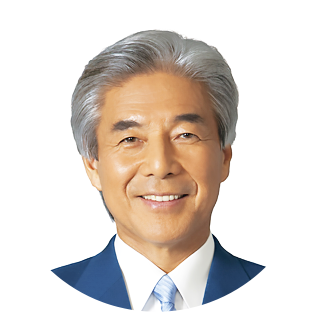 NAKASONE Hirofumi
Born on November 28, 1945. Graduated from the Faculty of Business and Commerce at Keio University and joined Asahi Kasei Corporation in 1968. Left the company in 1983. Elected to the House of Councillors for the first time in 1986, and has been elected six times consecutively since then. Served as Chairman of the Budget Committee, Assistant to the Prime Minister, and President of the Judge Impeachment Court. In 1999, he served as Minister of Education and Director General of the Science and Technology Agency, and in 2008 as Minister for Foreign Affairs. Director of the Institute since 1999, Vice Chairman since 2008, and Acting Chairman since October 2020.
Vice Chairman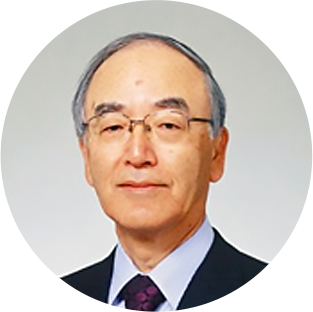 MIMURA Akio
Born on November 2, 1940. Graduated from the Faculty of Economics at the University of Tokyo and the Graduate School of Business at Harvard University. He joined Fuji Steel in 1963, and, after serving as Managing Director and Vice President of Nippon Steel, became President of Nippon Steel in 2003 and Chairman in 2008. He was appointed Advisor to the Board of Nippon Steel Corporation in 2012, Advisor and Honorary Chairman in 2013, Honorary Chairman in 2018, and Honorary Chairman of Nippon Steel Corporation in 2017. He was Vice Chairman of Nippon Keidanren (Japan Business Federation) from 2006 to 2009. Vice Chairman of the Institute since 2009. President of the Japan Chamber of Commerce and Industry from 2013 to 2022.
President & CEO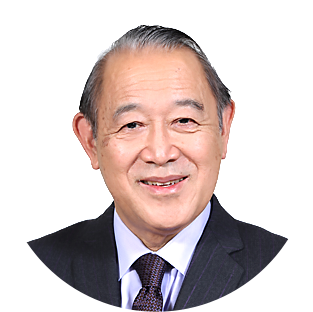 FUJISAKI Ichiro
Born on July 10, 1947. Joined the Ministry of Foreign Affairs in 1969. Previously served as Director General for North American Affairs, Deputy Foreign Minister, and Ambassador to the UN and WTO in Geneva. From 2008 until 2012 he served as Ambassador to the United States. From 2013 to 2017, he was a special Professor and Advisor for international strategy at Sophia University. In 2013, he became President of America-Japan Society, Inc. He became Vice President of NPI in 2014 and President of the Institute in 2018.
Vice President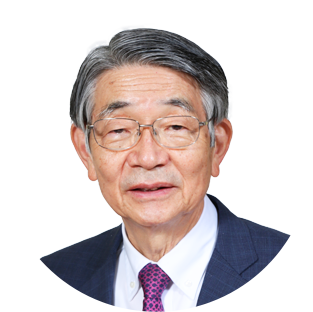 ARAI Hisamitsu
Born on January 10, 1944. Graduated from University of Tokyo and Harvard University Graduate School. Joined the Ministry of International Trade and Industry (MITI) in 1966, worked at the Japanese Embassy in London, served as Director General of the Equipment Bureau of the Defense Agency, Commissioner of the Japan Patent Office and Vice-Minister for International Affairs. In 2001, he was appointed Chairman of Nippon Export & Investment Insurance (NEXI). In 2003, he was appointed Director-General of the Intellectual Property Strategy Headquarters, Cabinet Secretariat. In 2007, he became President of Tokyo Small and Medium Business Investment & Consultation Co. Ltd. (SBIC). Since June 2013, Vice President of the Institute.