2021/10/05

The September 21, 2021 session of the NPI series "Ask What You Want to Know" was a panel discussion on the "Future Situation in Afghanistan and International Terrorism."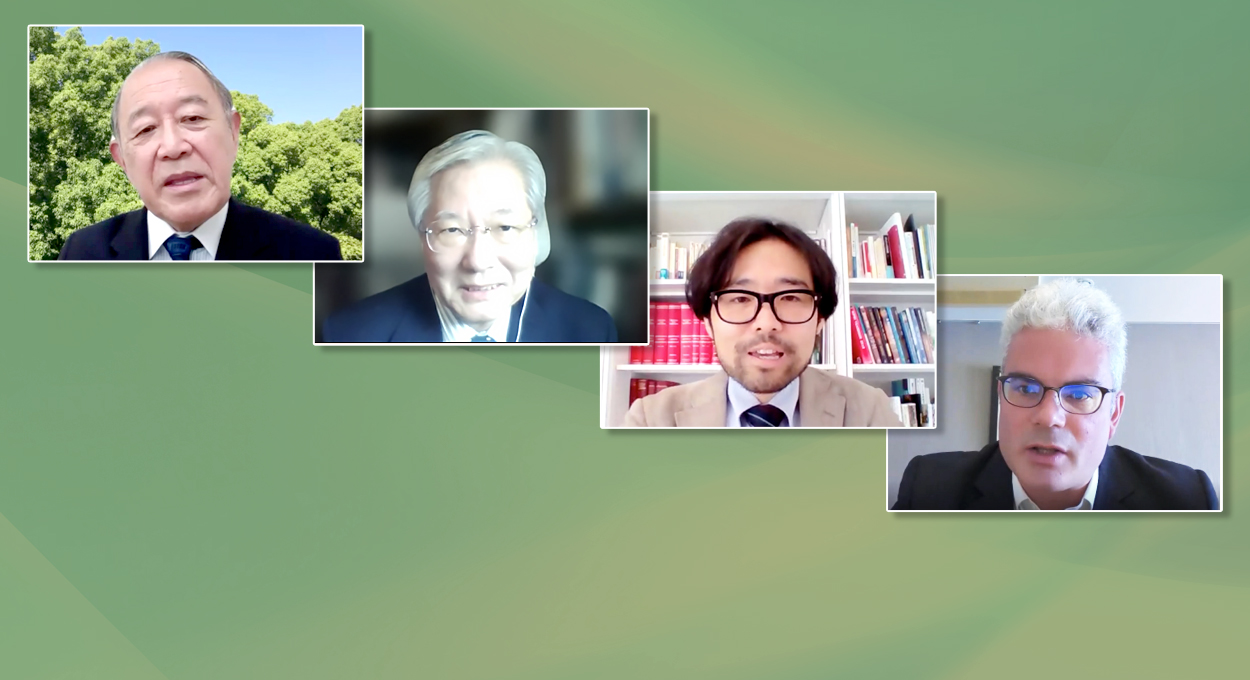 The NPI "Ask What You Want to Know" series is a forum in which leading researchers discuss issues of current interest and field questions from the attendees. NPI President Fujisaki Ichiro served as moderator of the event. This time, the panelists were Mr. Yamamoto Tadamichi, former UN Secretary-General's Special Representative for Afghanistan and head of the UN Assistance Mission in Afghanistan (UNAMA), and Mr. Aoki Kenta, Research Fellow, Middle East Institute of Japan. Mr. Zachary V. Harkenrider, Counselor for Political-Military Affairs at the U.S. Embassy in Tokyo, also commented on the direction of U.S. strategy and Japan's role.
Questions submitted by the attendees at the time of registration for the webinar were organized into the following four groups.
Domestic Politics
1. The Taliban regime is as religiously extremist and violent as the last one. Will it not become free and open? So far, 40% of its revenue has come from foreign aid, and its assets in the U.S. have been frozen. Will the Taliban act as if they have "changed" in order to manage the economy, and will the international community pretend to go along with them and provide humanitarian and other aid? Or will the Taliban stick it out like they did in Iran?
2. Will the Taliban continue to retaliate against Western collaborators and others? Is the Taliban not allowing Afghans out for fear of retaliation? Will the stranded people still be able to leave by land? What role will Karzai and others play in the end? With Dostum out of the way, is there no one left to oppose the Taliban?
Terrorism
3. Will the Taliban abide by the Doha Agreement and prevent Afghanistan from becoming a breeding ground for terrorism? Or will they work with al-Qaeda and other groups as analyzed by the U.S. intelligence community? Will the conflict between the Taliban and the Islamic State continue? Do you see an escalation of international terrorism and retaliation against the West over time?
International Relations
4. China, Russia, and Pakistan are trying to take advantage of the situation and are blocking Western humanitarian requests. On the other hand, they also likely want to avoid "going deeper into the graveyard of empires." What kind of strategy do you see China, Russia, and Pakistan adopting? What other options did Japan, the international community, and the UN have, what did they fail to do, and what should they do from now? In addition, I would like to hear your views on Japan's delay in evacuation from Afghanistan.