2016/10/28

Crisis Management at Sea: Urgent Proposals from the field by IIPS Study Group to follow up on The Yasuhiro Nakasone Proposal on Maritime Security in East Asia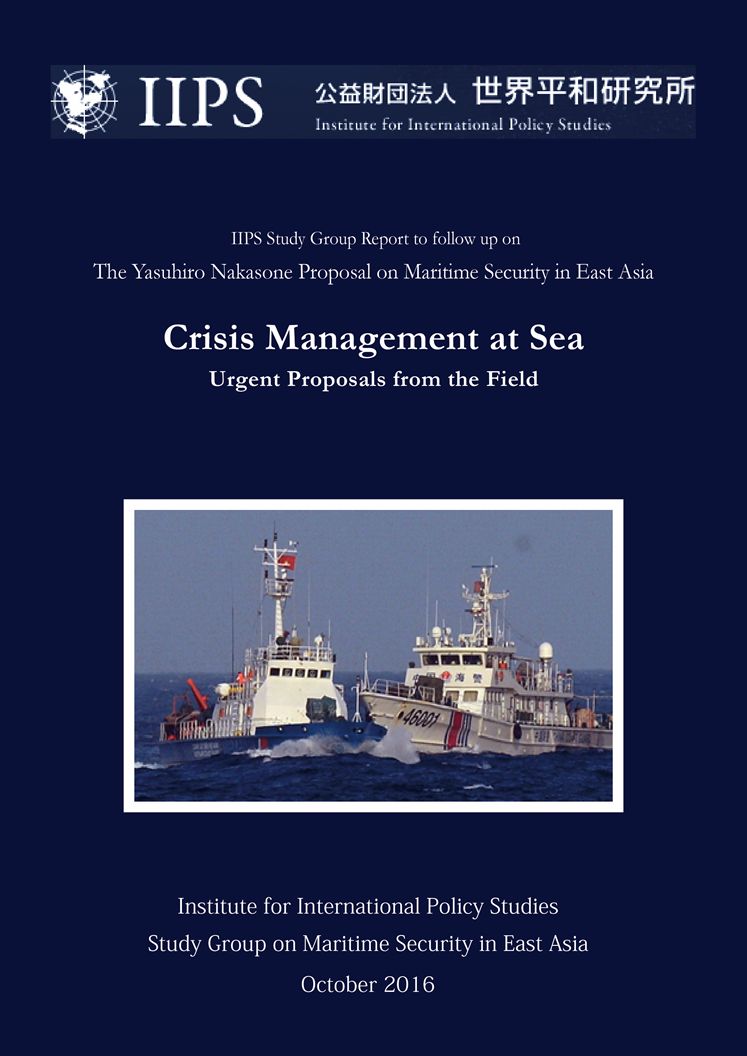 Crisis Management at Sea
Urgent Proposals from the field by IIPS Study Group
to follow up on
The Yasuhiro Nakasone Proposal on Maritime Security in East Asia
28 October 2016
Earlier this year, IIPS formed a Study Group consisting of former top-level officers and officials of the Japanese Self-Defense Forces, Ministry of Defense and Coast Guard, as well as a senior academic in order to consider ways to translate the "Yasuhiro Nakasone Proposal on Maritime Security in East Asia", announced in December 2015, into action.
Having started its deliberations in March, the Study Group completed the Report below. The two main areas of recommendation are:
methods of and considerations on crisis management at sea; and

capacity-building for crisis management and other areas of maritime security
The Report was announced on 28 October 2016 at a symposium in Tokyo (see separate entry). Building on the results, furthers discussions are planned with international dialogue partners in coming months.
Full Report (PDF)